Directory
About NewportNewsKids.com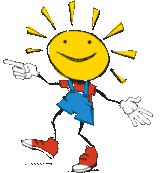 Newport News may seem like a place where not a lot goes on. However, locals know about all the hidden gems that are spread throughout the city. There are museums and a ton of events that take place during all seasons. Many events are free for children and affordable for the adults. During the summer months, education does not have to stop either, with all of the historical places to visit.
The best part is other cities are a short car ride away, which means you can enjoy amusement parks, beaches and more.
Take some time to check out the website. You will be able to find a variety of family friendly events that the entire family will love. There are venues for hosting get-togethers and everyone is always welcomed to play laser tag or jump around on the oversized trampolines.
Regardless of what type of family fun you desire, you are sure to find it here on NewportNewsKids.com!
Written by Victoria Heckstall
http://www.giveaways4mom.com